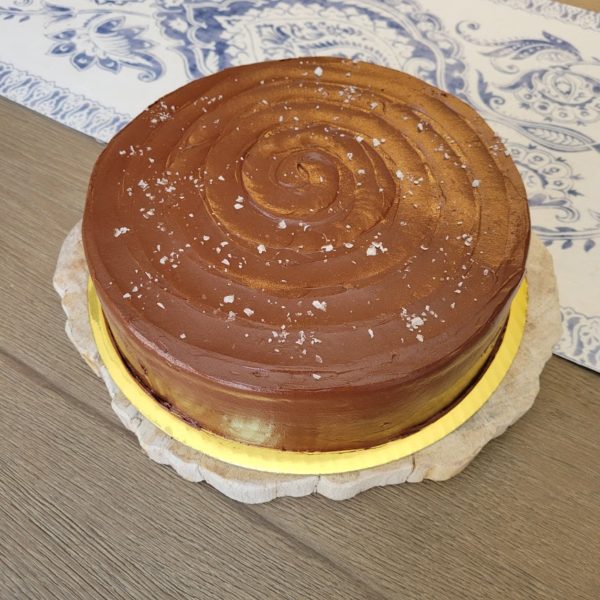 Chocolate-Caramel Layer Cake
Two torted* layers makes three layers of caramel filling inside this luscious chocolate cake! Covered in a super-chocolatey frosting and topped with a sprinkle of flaky sea salt, it seems to be calling your name.
Allergens: eggs, milk, wheat
*Torted: each layer is cut in half horizontally. All layers are separated with filling/frosting.